News & Media
Vimal Dairy Ltd is "Gujarat No.1 Dairy" in Private Sector
Vimal dairy segment, we have almost Dairy products range like, Milk, Buttermilk, Curd, Desi Ghee, Pure Ghee, Flavored Milk, Table Butter, White Butter, Cheese, Mozzarella Pizza cheese, Skimmed milk, Dairy Whitener, Malai Paneer, FRESH Paneer, Shrikhand, Matho, Lassi, Mayonnaise etc.
Our product offerings have something suited for all tastes, preference, pockets & occasions.
Vimal Dairy offers a wide range of Dairy and Ice Cream Products.
Vimal Dairy Ltd has the widest range of Dairy & ice creams products in INDIA with 150 plus flavours available in more than 200 packs and forms in Ice Cream. Vimal Dairy & Ice Cream range includes Cups, Cones, Candies, Ice Candies, Combo packs and Premium Packs, Novelties, Ice Cream Cakes etc.
In Dairy segment daily production capacity is around 2 Lakh liters of Milk / Butter milk / Cheese and Butter and other products.
In Dairy segment per day 4 Lakh handling capacity.
In Ice Cream segment per day Fifty thousand handling capacity.
With One state-of-the-art production units at Mehsana (Gujarat), the daily production capacity is around 50 K liters of ice cream. The production prowess is indicated through the combined capacities of over 2.10 lakhs of cones and over 1.80 lakhs of cups per day. In fact, our products go through more than 50 quality checks ensuring only the best products reach our consumers.
Owing to our constant efforts towards plant modernization, we have achieved a high level of automation in the ice cream production.
Apart from retail penetration in the neighborhood shops, we have developed ice cream + Dairy products retailer dealer shops.
We have also done new Products Launching in Dairy and Ice Cream.
We also were severing our Own Transportation vehicle setup with good capacity & service facility.
Vimal Dairy Limited launched Vimal Tea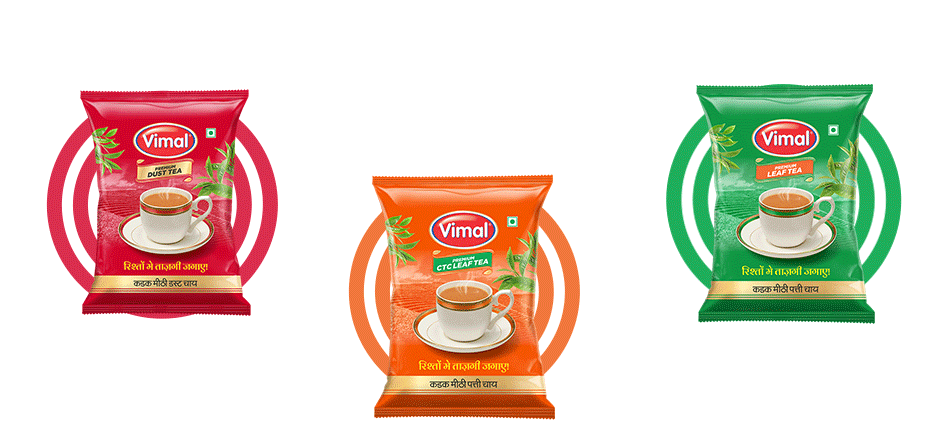 We at Vimal, aim for the best. In a very short duration, we aim to become one of the leading packaged tea companies in India. We are working constantly towards the building of a truly global brand. Currently our business has a keen presence in Gujarat, Rajasthan, Maharashtra.
Leaves from the best tea gardens in Assam are selected and a group of very well experienced tea-tasters, along with the management, taste and evaluate the teas for the best consumer experience.
Vimal Dairy Limited launched Vimal Cheers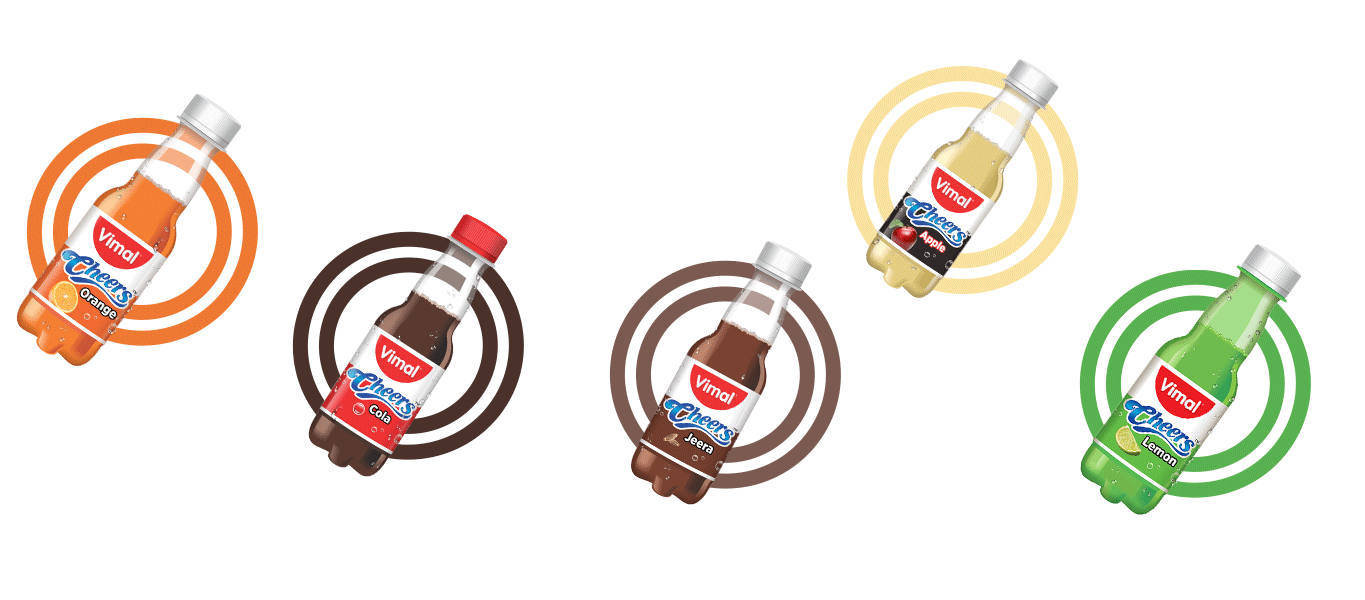 Vimal Dairy Ltd. introduces Vimal Cheers sterilized and homogenized flavoured milk. Vimal Cheers is rich in proteins, calcium & it has all the goodness of pure milk & tastes great when served chilled. Vimal Cheers is the ideal thrust quencher apart from being a health and energy drink. Vimal Cheers is available in 200ml attractive glass bottle having in three different flavours Kesar, Elaichi, & Chocolate at present and many more flavours like Mango, Strawberry, Coffe etc. will be available within couple of weeks.
Vimal Dairy Limited launched Vimal Ice Creams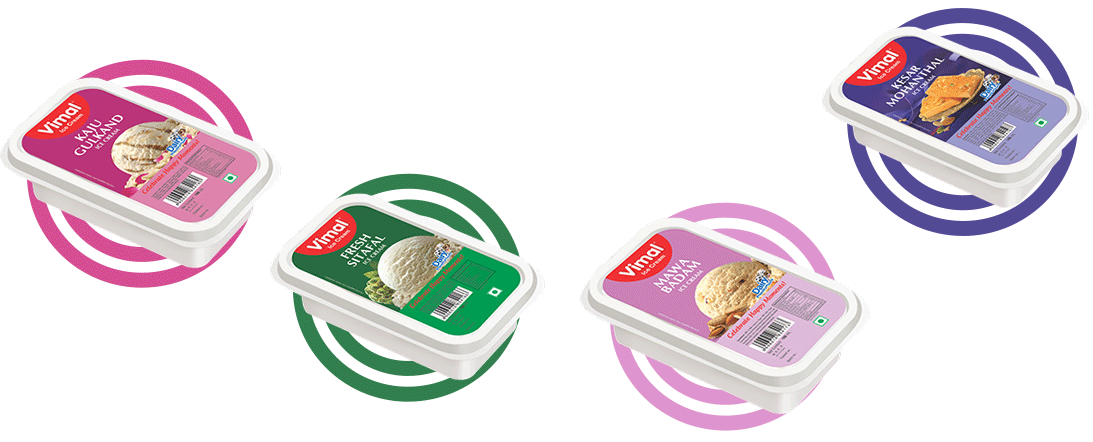 Vimal has recently introduced best quality ice creams with a wide range of flavours in different packing like cups, candies, cones, party packs, bulk packs under the brandname of VIMAL.
Vimal Dairy Limited introduces Vimal Mozzarella Cheese
Vimal Dairy Limited introducing genuine Mozzarella Cheese for Pizzas & other exotic dishes. Vimal Cheese has Moist, Soft, Elastic texture and has a very timely surface sheen and when fresh, it has a slightly salty blandish taste and pleasant aroma. Beacause of its stretchbility, i.e. ability to form strings when hot, this cheese is ideal for preparing Lasagna, Veal Cutlet, Alla Parmagnia and as a topping on pizzas.